Let's talk about Gertrude Boyle, aka the "Tough Mother" of Columbia Sportwear. This badass boss lady was born in Germany in 1924 and later made her way to the US, settling down in Portland, Oregon.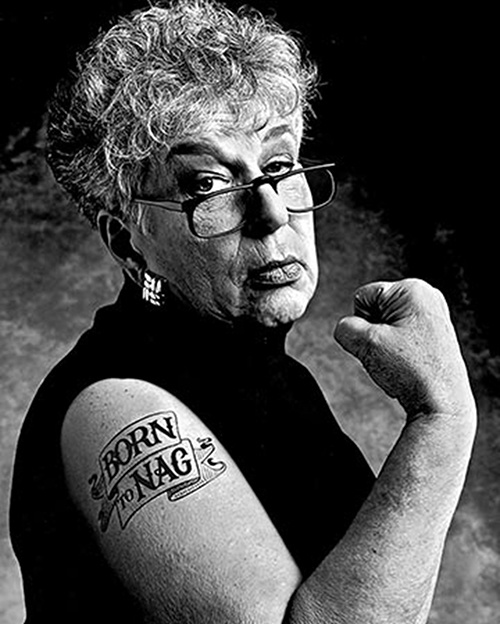 In 1970, after the death of her husband, Boyle took over Columbia Sportswear when it was just a small hat company. But she did not stop there. Under her leadership, Columbia Sportwear grew from a struggling family business to a global brand with over $2 Billion in annual revenue. That is some serious cash.  She was involved in every aspect of the business, from product design and marketing to manufacturing and distribution.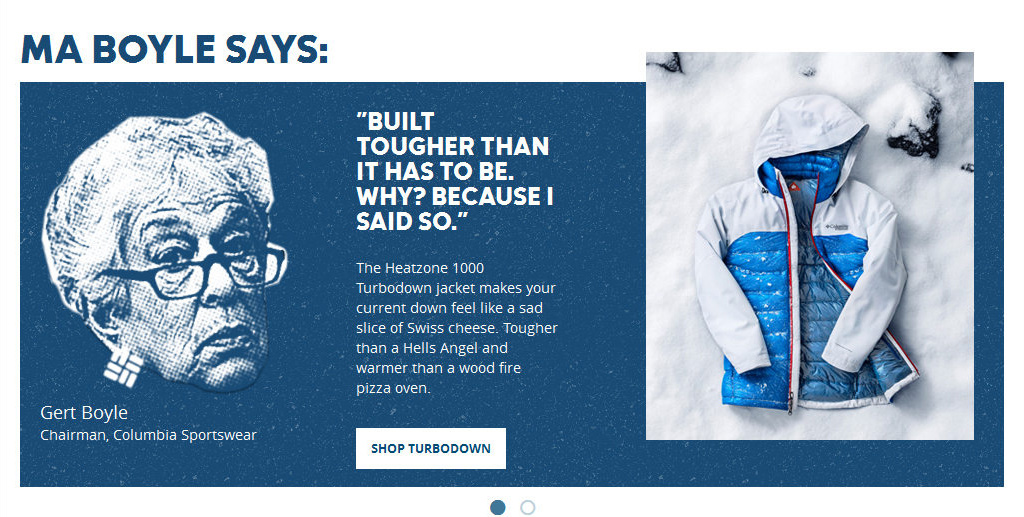 Boyle was known for her no-nonsense leadership style, but she also had a great sense of humour. Remember that advertising campaign where she subjected her son to funny "product testing" experiments such as sending him through the car wash or strapping him to the roof of the car during a rainstorm? The tagline read: "At Columbia, we take our testing very seriously." This ad campaign became an instant hit and helped put Columbia Sportswear on the map.

She demonstrated the importance of hard work and perseverance. Boyle's success was not handed to her on a silver platter; she worked hard, overcame obstacles, and persevered through the tough times.
She was known for her 'Gert-isms' and her legendary perfectionism – "It's perfect. Now make it better."
She gave back to her community. Boyle's philanthropic efforts included supporting organizations such as the Oregon Health and Science University and the Oregon Food Back. She inspired other business leaders to follow suit and use their success to make a positive impact in the world.
Gertrude Boyle was an inspiration to many. She broke barriers in the business and paved the way for other women to follow in her footsteps. While she is no longer with us on earth, here's to you, Gertrude Boyle, the ultimate "Tough Mother."
We are BIG FANS of Columbia, as you can see from the size of our Columbia Collection. 
To be further inspired by Gert Boyle:  https://www.columbia.com/gert-boyle-inspiration.html